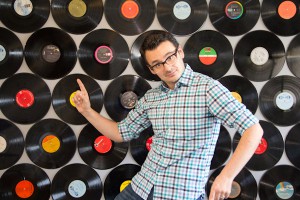 Via lovelyindeed.com
I love this idea.  Check out thrift stores that are loaded with old records.  He used command mini hooks to adhere the records to the wall.  Cheap, easy and easily removed when you move.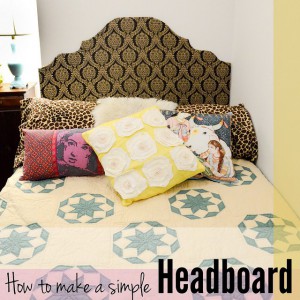 from starsforstreetlights.com
This headboard is fabric covered cardboard put up with thumbtacks. f you want to put pillow stuffing behind the fabric you can get an upholstered look.  I've actually seen designer versions, really!  If you are handy you can use a saw and wood but for a great short term solution you can try this.
Send us pics of your space and we'll share.