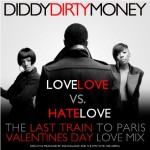 Last Train To Paris:
This new album recently released by Diddy Dirty Money aka P Diddy, has people singing across the nation. The most well known song, "Coming Home" has been a radio favorite for multiple weeks. Mostly every song on this cd has hot artists featured in his new hits such as Drake, Eminem, Trey Songz and many more. It has a large variety of music style nothing like you've ever seen from Diddy. Bad Boy Records hopes that this fifth album will make a huge boom on the music charts. For more info about the cd, check it out on iTunes.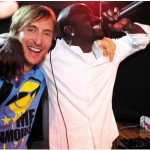 David Guetta; One More Love:
New to the music scene, David Guetta, released his new album One More Love. Some hits have already been featured on the radio as singles. Some artist featured in this CD are Fergie, LMFAO, Novel, Chris Wilis, The Black Eyed Peas, Kid Cudi, Akon, Rihanna and many more. If you like to dance, this is the cd for you. Make sure to check out and keep up with what is yet to be released!