Take a look at this! A better way to remember to bring all the cables and chargers you need.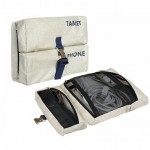 Traveling with your ipad, laptop,phone? Need to bring all your cables with you?
The case 'rolls' up allowing for easy storage, and the labeled compartments (one labeled "Tablet", one "Phone" and one "Computer") help you find the stuff you are looking for.
You can check it out here. They have some other cool items like a charging station and look below at the inside dog house we found.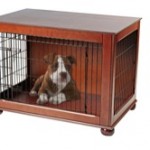 The website is called Greatusefulstuff and you know what? I really think this stuff is.