Tag Archives: max pawliger
All music credit to copyright holders. No ownership implied.
by Kelsey Janser
Papa Roach is a hard rock/alternative metal band and the sound of "Where Did the Angels Go" is just what you would expect from this type of artist.  While the chorus is somewhat melodic and memorable, the rest of the song is strident and discordant.  The video that accompanies this song is simply a rock performance with no story line. If you prefer videos that focus only on the band's performance of their music, then this video is worth watching.  It's fast cuts and at times blurry shots complement the angry tone of the song and emphasize its raucousness.  
Payphone Review by Max Pawliger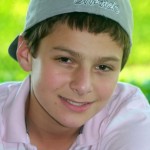 Today, I watched the official music video 'Payphone' by Maroon 5. I really like this song, but I don't care for this video. I don't get it. There is so much violence in the world today, why would Maroon 5 make such a violent video. Adam Levine is one of my favorites. I am disappointed Maroon 5 would take a great song and put it with a bad video. The premise behind the video is about Adam Levine, a bank employee, impressing his girl by helping her escape a bank robbery. This video has car chases, explosions, gun shots and blood. This song's lyrics do not have anything to do with a bank robbery, car chases, and shooting. Sorry, Maroon 5, this is not your best! What do you think?