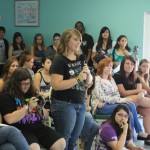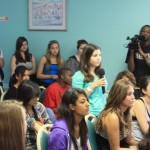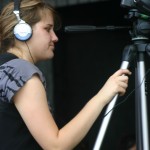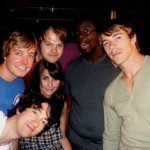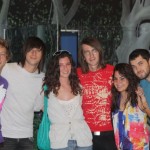 Season 9 was a great one for Swept Away TV-The Rock Star Stories.  We held 6 Student Press Conferences with such bands as
All Time Low
Flogging Molly
The Rocket Summer
Phantom Planet
Secondhand Serenade
We interviewed awesome bands such as Jack's Mannequin, We the Kings, Justin Nozuka, Reel Big Fish, Slightly Stoopid, William Tell, Ludo, Hit the Lights, Dredg, and over 100 others.
We have a host of positions that we are looking to fill in our 10th SEASON!!!  We offer internships for  school credit as well.
Camera people: With access to cameras and microphones (age 15 and up)
Interviewers: On camera and must audition for the position, (age 16 and up)
Interview Trainees-Phone interviews, interviews for the website (age 15 and up)
Writers:  We need a public relations chairperson and a writer for the website. (age 15 and up)
All positions receive community service hours, recommendations and perks such as tickets and exclusive opportunities to attend premieres, screenings, and backstage events.
Previous cast members are now in excellent film schools and have graduated and are working in the industry.
Email us at info (at) the rockstarstories.com and we can give you more information.  We are also looking for correspondents in other cities to participate.