IT'S THAT TIME AGAIN! THE 2009 BATTLE OF THE BANDS! 5 BANDS & ONE SHOT AT $1,000! WHO WILL WIN?
Come and find out on Friday, March 20, 2009 at 4:30PM in the Housing Lawn. Chicago-based band EMPIRES, with Tom Conrad ex- The Academy Is and Max-exBlacktop Mourning…, will be judging and performing!!!! The bands competing are: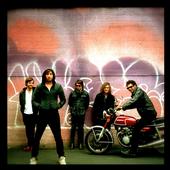 The Punktuations
Stray Bomb
Fireside Prophets
Black Cat Lucky
Tri Funk Point
FREE FOOD @ THE BATTLE OF THE BANDS BBQ AT 4:00PM!
Make sure to be there for a killer show!
You don't want to miss out!