by Diana Ciuca
Two bands. One genre. There can only be one winner and one loser.
Whereas one might think, "This genre can't possibly be big enough of the two of [them]," I will vouch to say you're wrong. Welcome to the magical land of techno, which encompasses house to trance to electro-pop. Although these sub-genres may be diametrically opposed, just because they lie on the periphery of techno doesn't mean that the repetitive beats don't possess the resemblance that it takes to become part of the expansive "techno" genre. Thus, in this realm of new-age realism, I will compare two very diverse, yet seemingly similar songs with an extremely encompassing techno album by the famous producer, David Guetta. Who will rise and who will fall?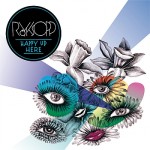 First up is Röyksopp, a heavyweight due to its popularity in media through TV series and commercials. However, this comes as both a blessing and a curse. Due to it's commerciality, Röyksopp has lost any luster as being a potential "indie" band. For this match, they're presenting their new hit, "Happy Up Here," and uplifting piece. At the opposite end lies STS9, Sound Tribe Sector 9, a structured band and more than a mere amateur. They're giving us "Atlas," a more extended techno piece with a greater compositional variety.
"The fight had it's turns," in the words of famous novelist Normal Mailer. Röyksopp won most of the early rounds, but STS9 knocked Röyksopp down in the sixth. STS9 had trouble getting up, but made it, came alive and was dominating Röyksopp again before the round was over. The first sign of weakness arose once Röyksopp maintained the same 4 bar beat and STS9 kept progressing, hitting stronger and stronger.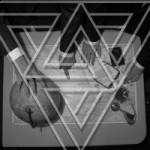 While Röyksopp failed to promote the usual variety, STS9 included musical climaxes and fade-outs to not only excite the audience but crush Röyksopp. Even with Röyksopp's previous success, this battle proves that historical precedent does not do justice to present faults. "Happy Up Here" simply is a trite piece of 'chill-out music.' Generally not associated with this prolific Norwegian band who has had hits like "Remind Me" and "Poor Leno," this song exemplifies the negative side of techno: synth, synth, beats, synth. STS9's "Atlas" beautifully told a story, as would any song that belongs in a movie action thriller. Sadly, that classification does not do mercy to the song itself. Albeit it will not hype you up, it is still quite enjoyable in the end.
Nevertheless, the true winner here is techno. Compare this "battle" to David Guetta's recent album "One Love" which featured romantic hits such as 'Sexy Bitch' (Akon) and 'I Gotta Feelin' (BEP). Guetta gained fame through "Love Has Gone," which includes a relentless beat mimicked in "Gettin' Over" on his newest album. These songs, as usual, are relayed throughout the radio and on the billboard charts, as he even received a Grammy nomination for his production of Kelly Rowland's "When Love Takes Over." Nevertheless, his work exemplifies the level of achievement and success that the genre of techno has arrived to. It now mingles with pop (Black Eyed Peas), R&B (Kelly Rowland), Reggae (Bob Marley), and metal (not on this album, but on other bands' such as Rammstein). Therefore, with the rise of technology comes the fall of musical barriers as the differences between genres increasingly fade away.