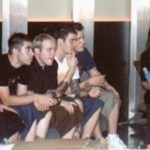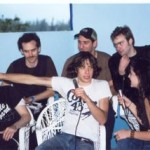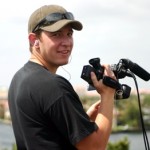 Almost 10 years ago sisters Jaime and Amanda Rich started their own local tv show called Swept Away TV.   AT first they interviewed boy bands like NuGround and other local boy and girl groups.  In their second season they began to branch out and interview bands like Jimmy Eat World, New Found Glory and Dashboard Confessional.
 The shows were soon seen on more than 67 stations and then 4500 colleges on the OSTN Network.  On the way to more than 1000 interviews more than 3300 students played a part in the show's success.  Thanks to student director Jeff Hendler and then Zac Rich and a revolving cast of students from all over the State of Florida, the show was part of a pilot for The N, won an AEGIS award for video production along with a national TELLY award and was voted the best video show in South Florida by NewTimes.
Many of our former and current cast members are featured in the book.  Buy it, read it, you'll laugh and enjoy it.  You will hear from Alison Sikes, Nicole Shevloff, Michelle Nash and Jeff Hendler among others.  Artists include Maroon 5, My Chemical romance, Andrew McMahon from Jack's Mannequin, Dave Melillo, William Beckett and so many more.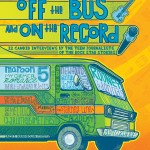 OFF THE BUS AND ON THE RECORD-Published by Zest Books San Francisco.   You can pre-order the book from Amazon here
Will be available in stores and online starting in June.  You can check out our website for the book here.